Convert a Digital engagement into a Physical in-store visit and purchase.
​
Gamification Digitally places your Brand on up to 19.4 million Australian phones.
​
IQ Gecko brings those customers Physically into your locations.
Payment App
Allow your customer the ability to easily pay your company with a Payment App.
​
In these days of new technology your
Payment App will accept payment by
Points, Gift Card, eGiftCard and Coupon with 0% MSF (Merchants Service Fee).
​
You can even accept payment using those
old-fashion Credit Cards.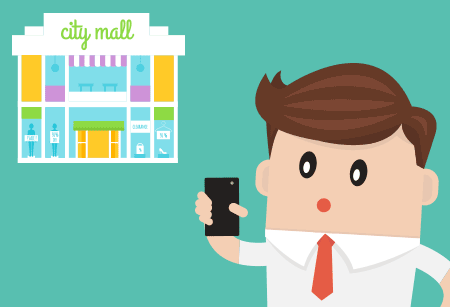 Gamification
Digitally Engages People
and Behaviour.
​
Brands such as Nike, McDonalds, Starbucks, DBS Bank and Zizzi Italian Restaurant have all adopted gamification marketing techniques in recent years with great success.
​
Gamification strategies such as perks and exclusive deals give brands more engaging relationships with their customers.
GeoFencing
and Notifications
The optional Geofence and Notification engine enables mobile apps to trigger any action (like vibrating the phone, opening a website, sending a message, etc) when your customer enters any specified location area.
​
Locations can be set anywhere in the world using our advanced Geofences, Geolines or
Beacon capability.
In conjunction with our SaleGrabber module, the Premium Portal gives "Post-Points" self-claiming capability to the customer.
​
This is a solution that is so unique that Australia's largest corporate merchants have still not been able to replicate it.
​
And yes, we mean you Woolworths and Coles.
Automated Receipt QR Codes
A QR-code is created at the bottom of the receipt when a non-loyalty member sale is transacted on a SaleGrabber enabled POS.
​
The QR code is used by the consumer to self stamp and essentially "claim" the sales transaction at a later time.
A fantastic and subtle way to entice more members to join at a later time.
Loyalty Card & Links
​
Your customers can download your own company branded App.
​
Make it a "Multi-Use" App by including your social media and shopping
cart links.
​
The "Transaction History" allows your customers to view their points
(and eWallet/Gift Card) earnings
and redemptions.